Our History
Honoring tradition and creating defining moments since 1900.
March 6th, 1900
A booming Lancaster seeks a retreat
As the dawn of the new century approached while the industrial economy was booming, Lancaster was looking forward to increased and sustained prosperity. Members of this community were looking for a retreat from their increasingly hectic lives and a country club was the perfect answer. On March 6th, 1900, seven men gathered at 39 North Duke Street to discuss the formation of a country club for Lancaster.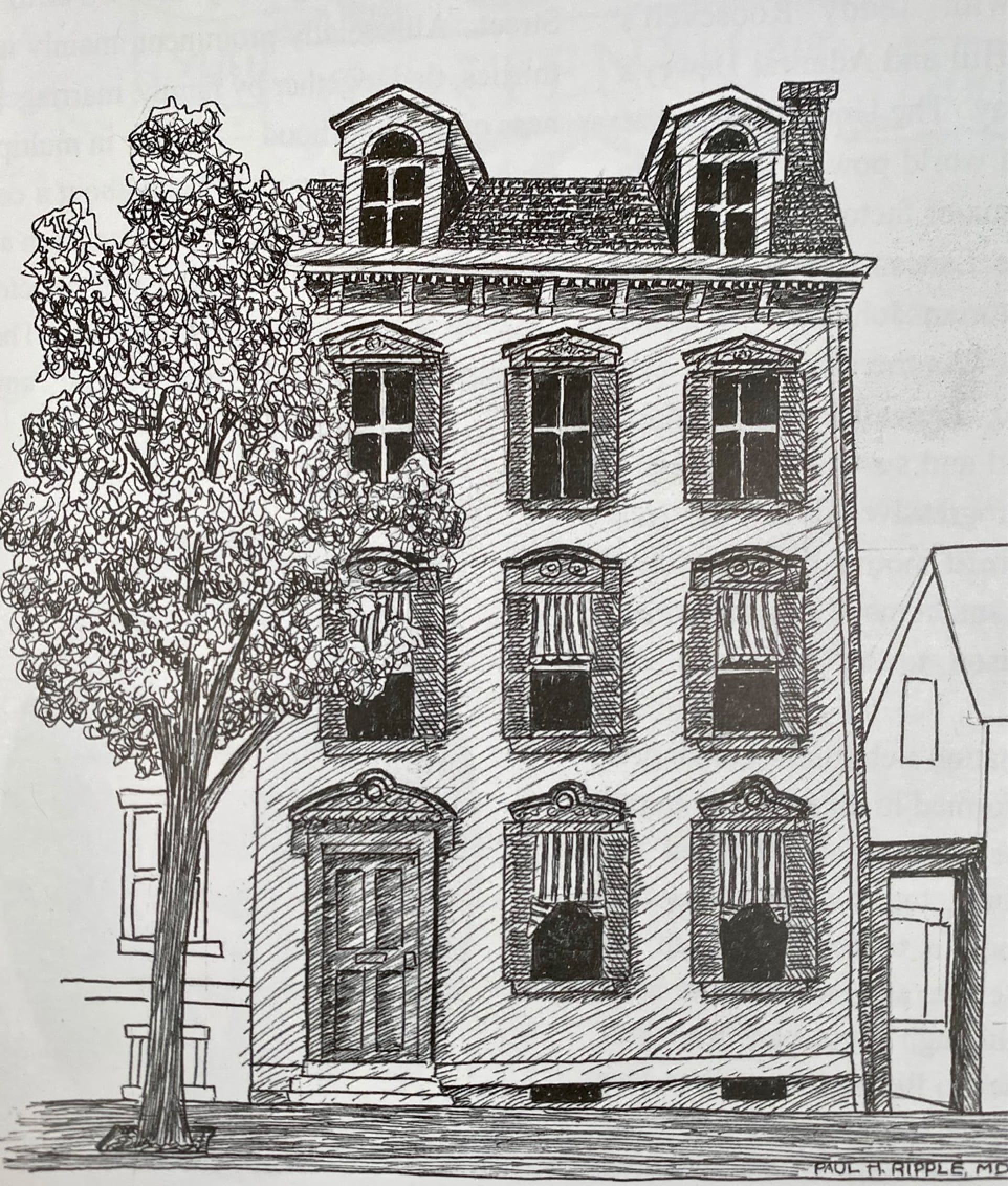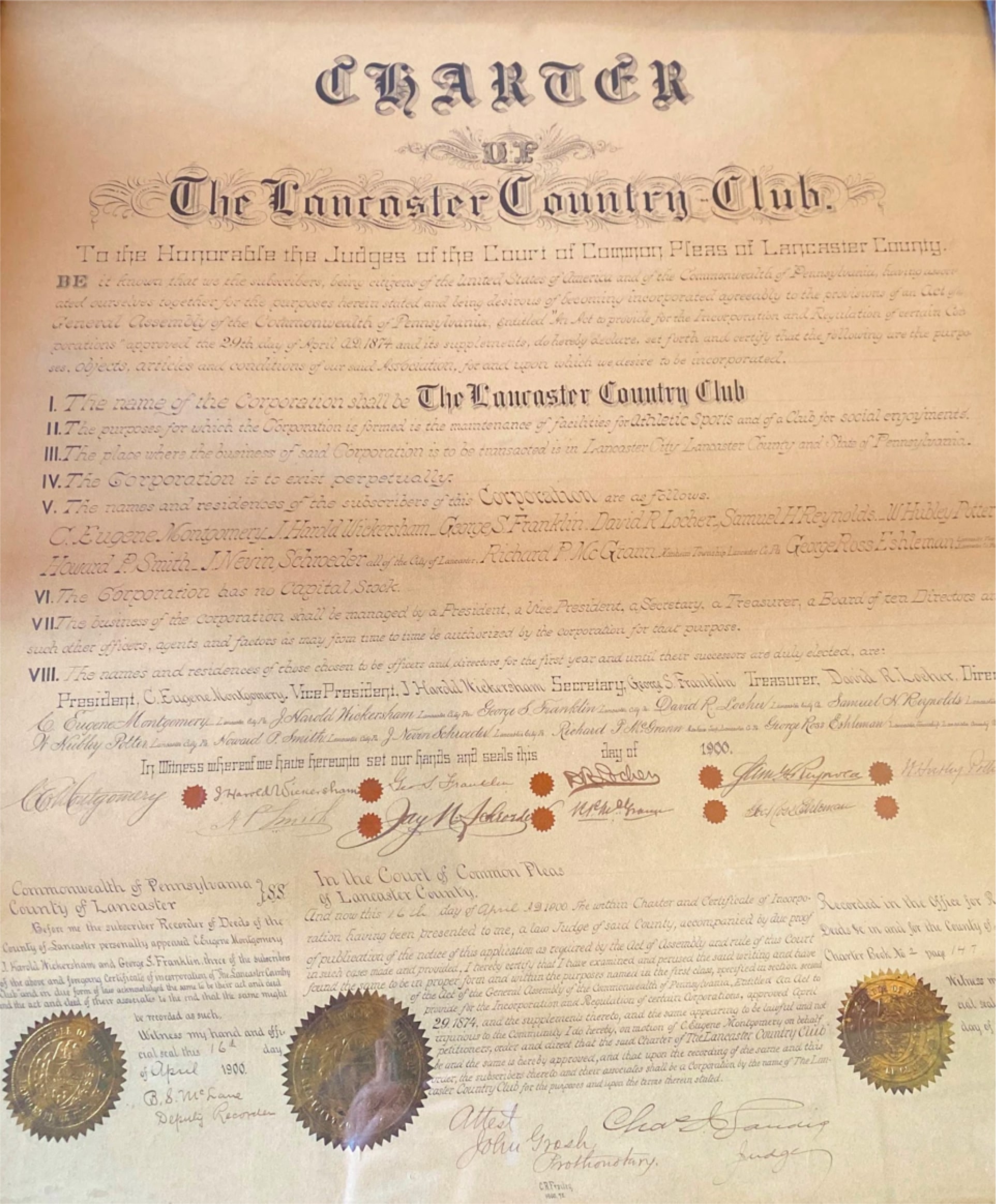 April 16th, 1900
LCC is formally
founded.
The club charter was officially signed by the founding members on April 6th, 1900. The simple qualifications for membership were any person over 16 years of age with an initiation fee of $10 for singles or $25 for families. Lancaster Country Club was to be, from the beginning, a family club. A place to go for Sunday dinners, sports and picnics.
May 1900
A Temporary Home
In May, LCC established temporary headquarters on Juliet Avenue in Manheim Township. The Founders contracted with Herman Wohlsen to build the first clubhouse for $2,640. To provide for a golf course, a professional was paid $28 to lay out a nine-hole course on the property now occupied by the Lancaster Catholic High School football field.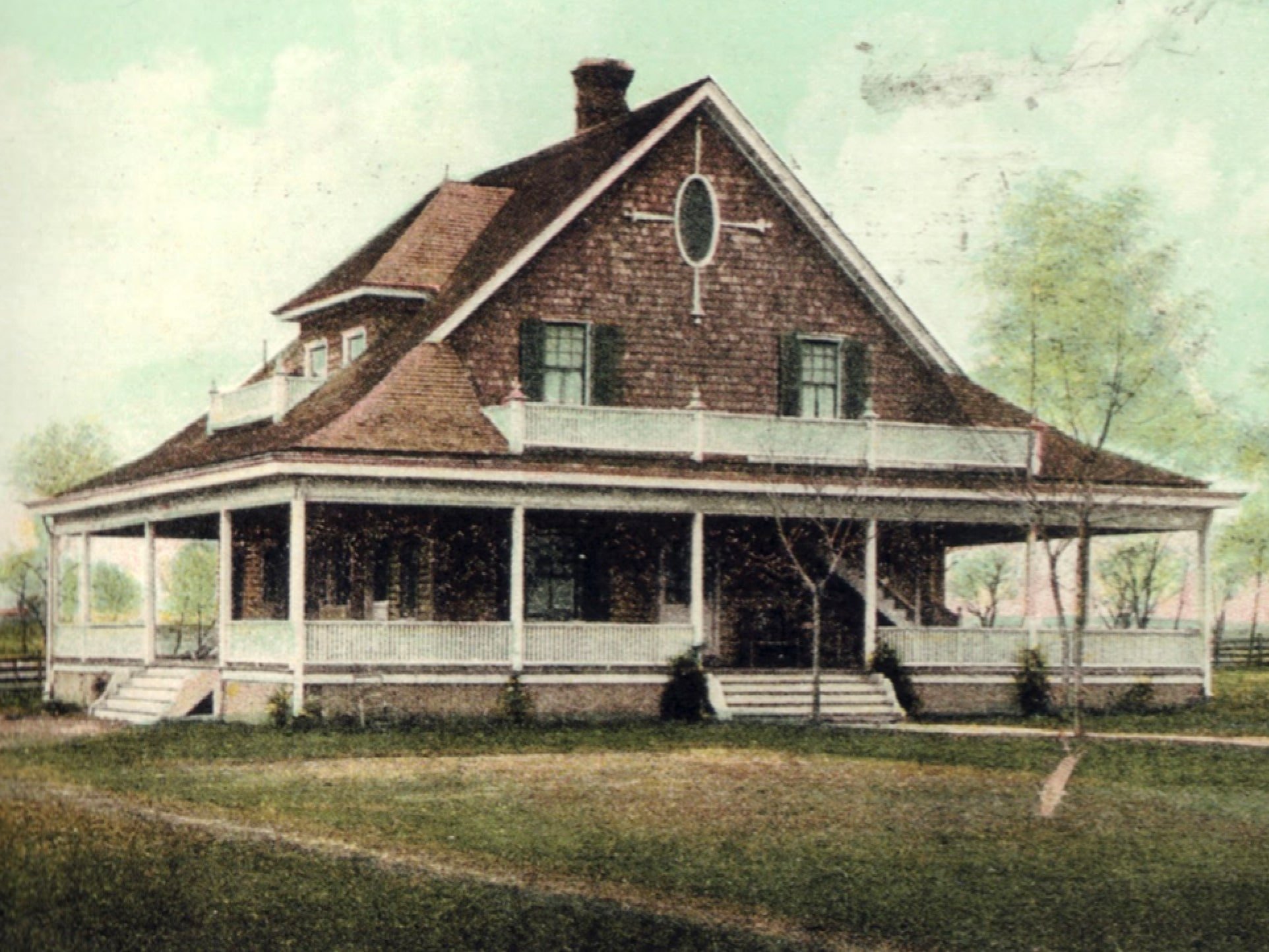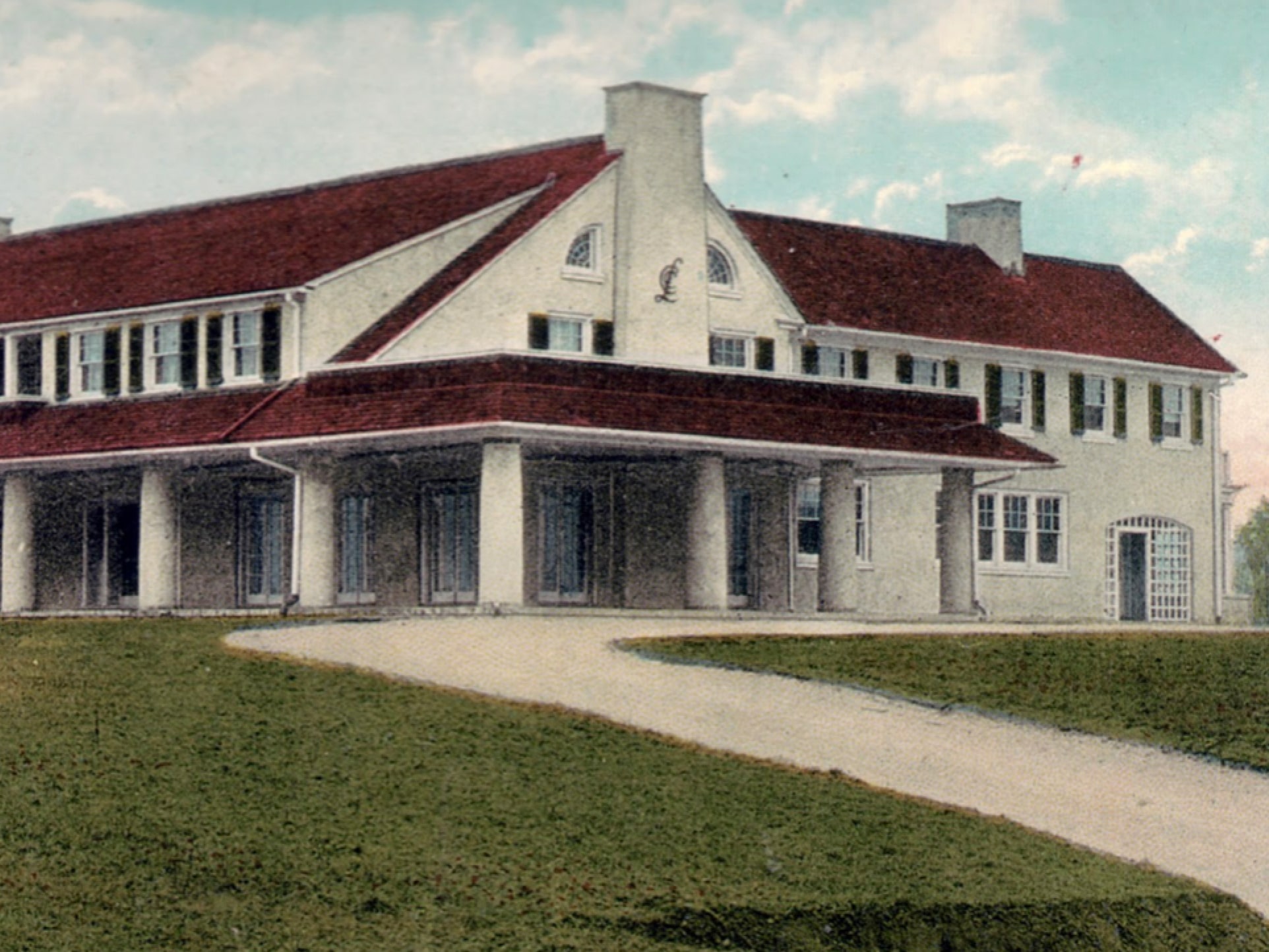 1913
A Growing Membership Finds Permanent Home
By 1911, the membership had outgrown its original home, and in 1913, the Board of Governors purchased 60 acres of the Wirth Farm off of the current New Holland Pike for $9,163 as the permanent location for Lancaster Country Club. They approved a clubhouse again built by Herman Wohlsen and hired a golf professional to mark out a nine-hole course for $100.
1919
A Commitment to Golf
To design the new nine golf holes, and revamp some of the existing nine holes, the club contracted William Flynn who is now revered as one of the most influential golf architects of his time.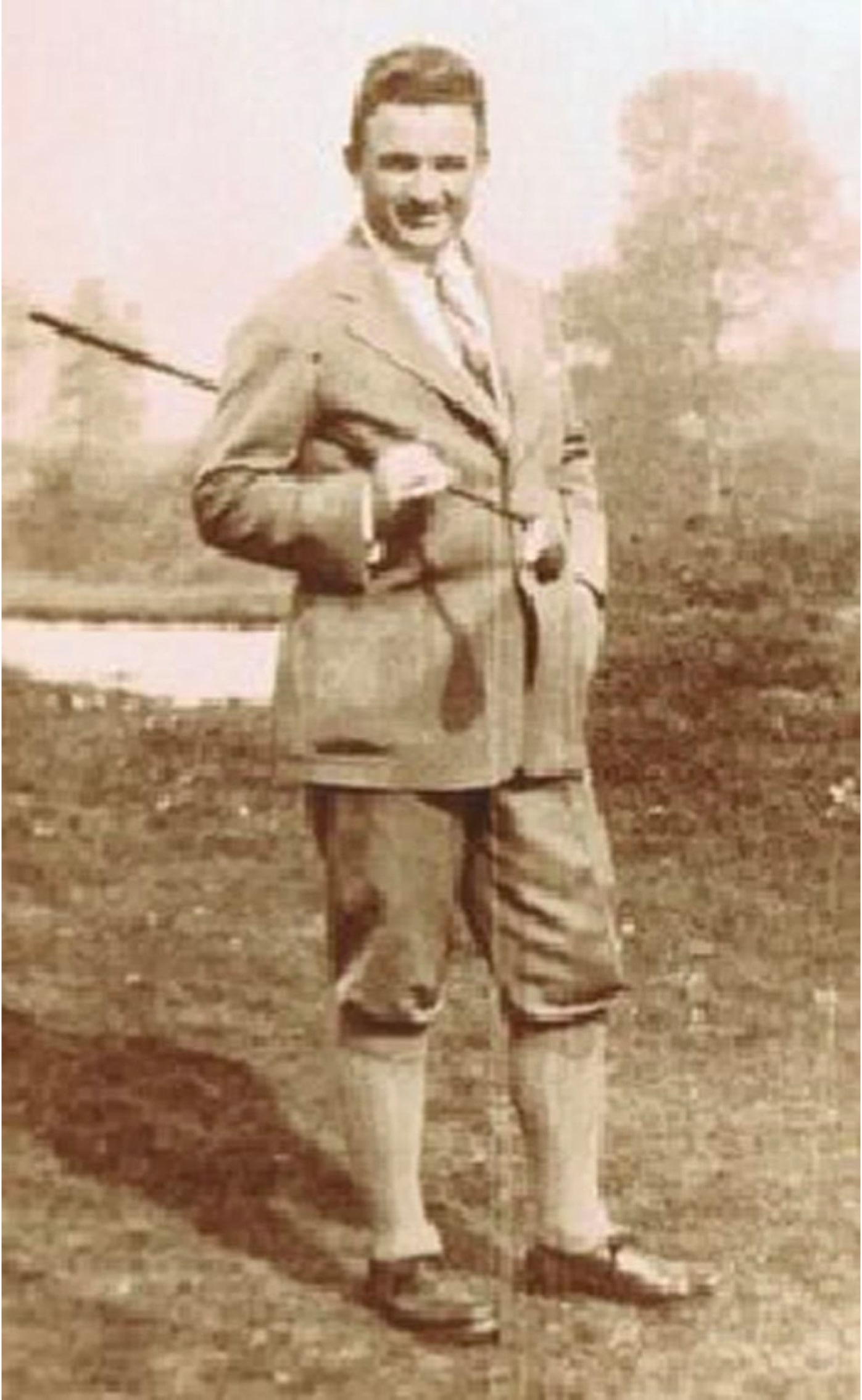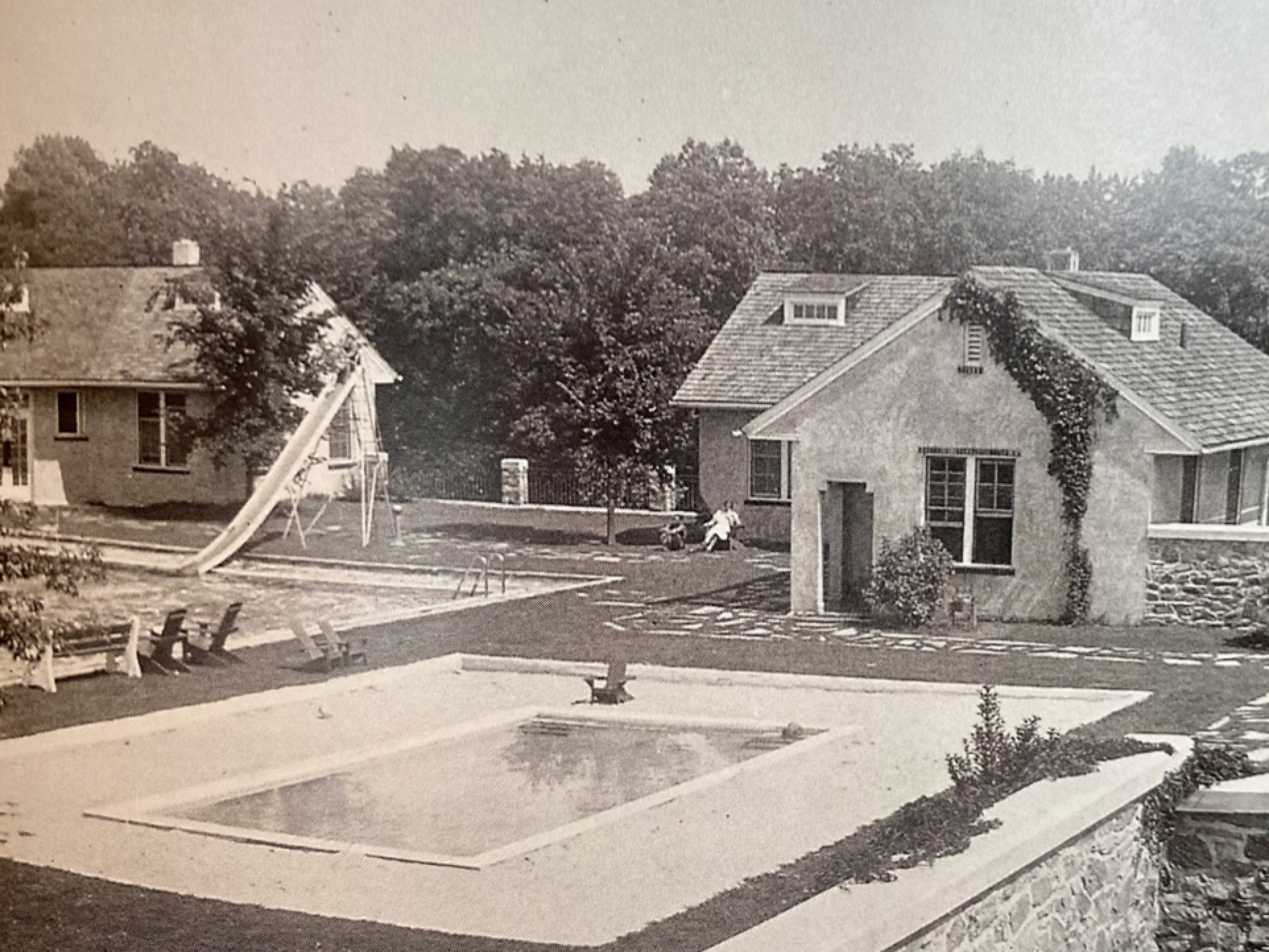 1929
Expanding Amenities
While now well-established as the place for golf and tennis, the club lacked a swimming pool. In 1929, the membership voted to approve building a swimming pool and additional tennis courts.
1954
Remodeling
The clubhouse was remodeled. A new entrance, expanded dining room providing a beautiful view of the 18th hole, air conditioning, new men's locker room and 19th hole were all part of the renovations that totaled $200,000.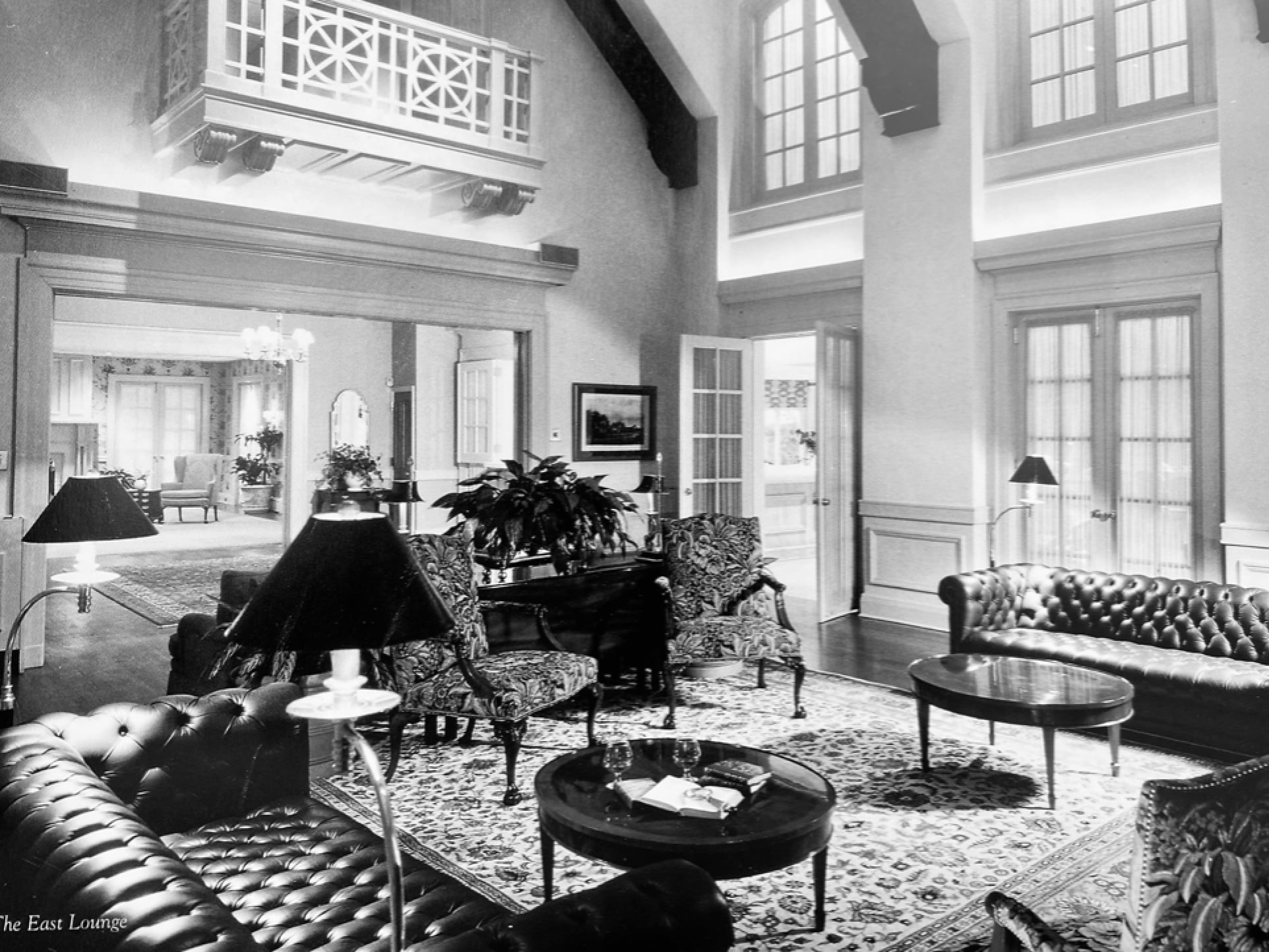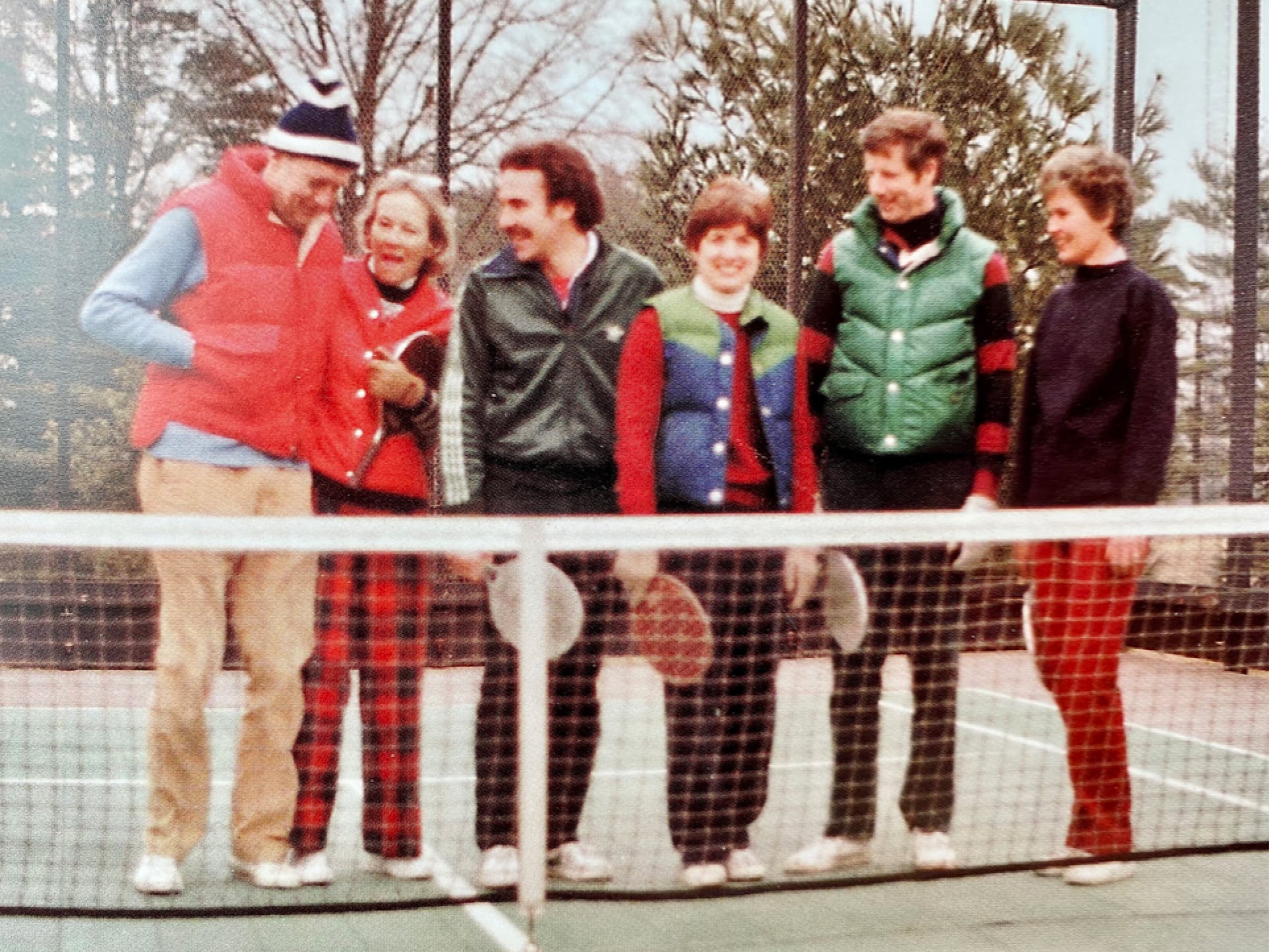 1960's & 1970's
Members flock to the club for entertainment
In 1965, a new entertainment committee was formed to increase social opportunities at LCC. A new driving range was built in 1963 and golf carts were purchased for the first time. An expanded pool and upgrades to racquets facilities included the addition of platform tennis courts.
1990's
Expanding the course
In the 1990's, the 9-hole Highlands Course, designed by Brian Silva, was an addition made to expand the golfing experience at LCC.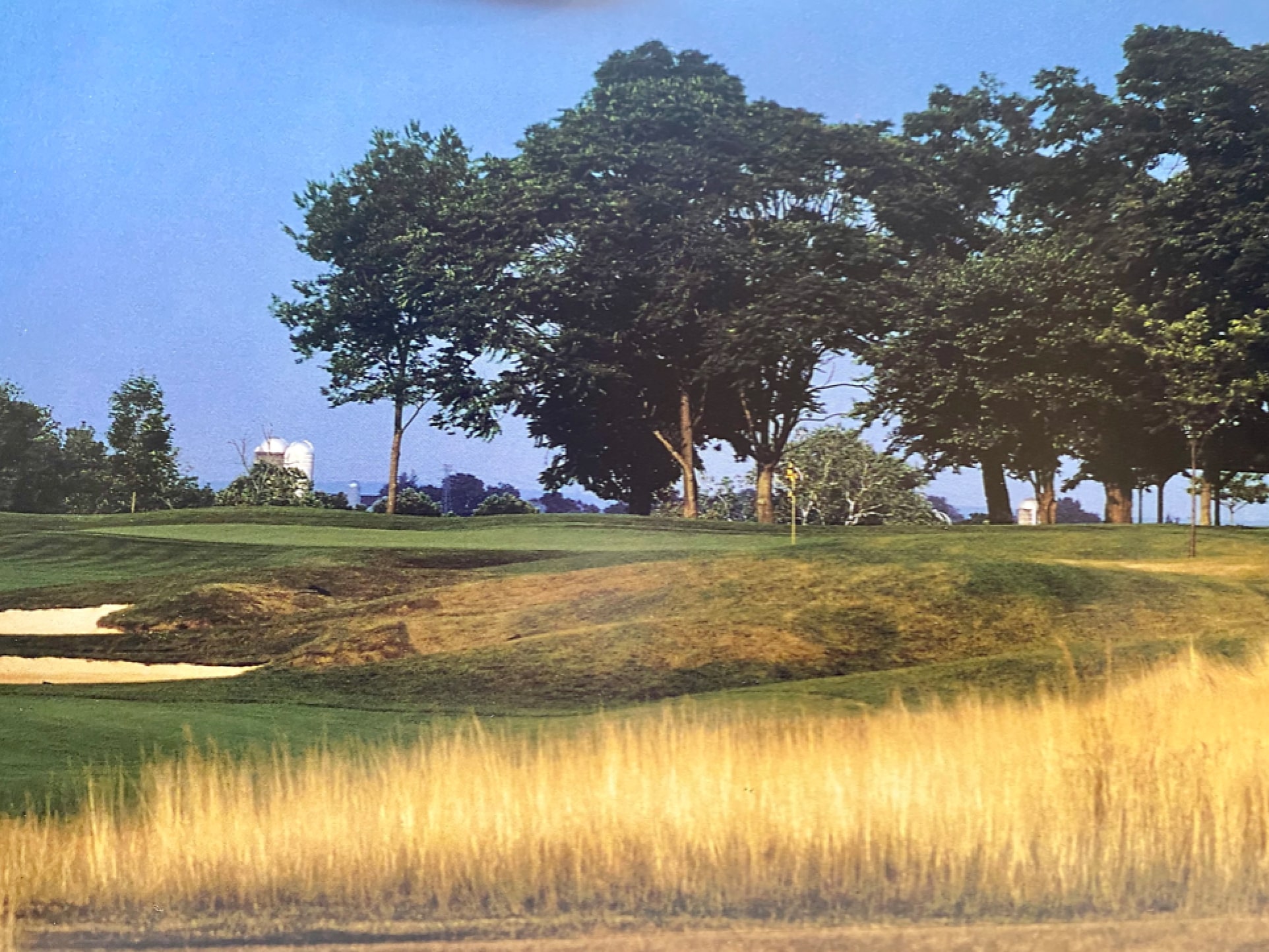 Early 2000's
New millennium, new innovations
An air structure was purchased in 2003 to provide indoor tennis during the winter months. Racquets facilities were later expanded from six to nine courts with the addition of three Har-Tru synthetic clay courts. In 2007, the Flynn Dining room was added for member dining and the "Porch Lounge" was expanded to create the current Ballroom.
2015
U.S. Women's Open Championship
The entire world took notice of what a spectacular golf experience Lancaster Country Club provides when the club hosted the most prestigious international women's golf event in July 2015. With over 135,000 spectators, a record for a Women's Open, In Gee Chun of South Korean earned the title of champion.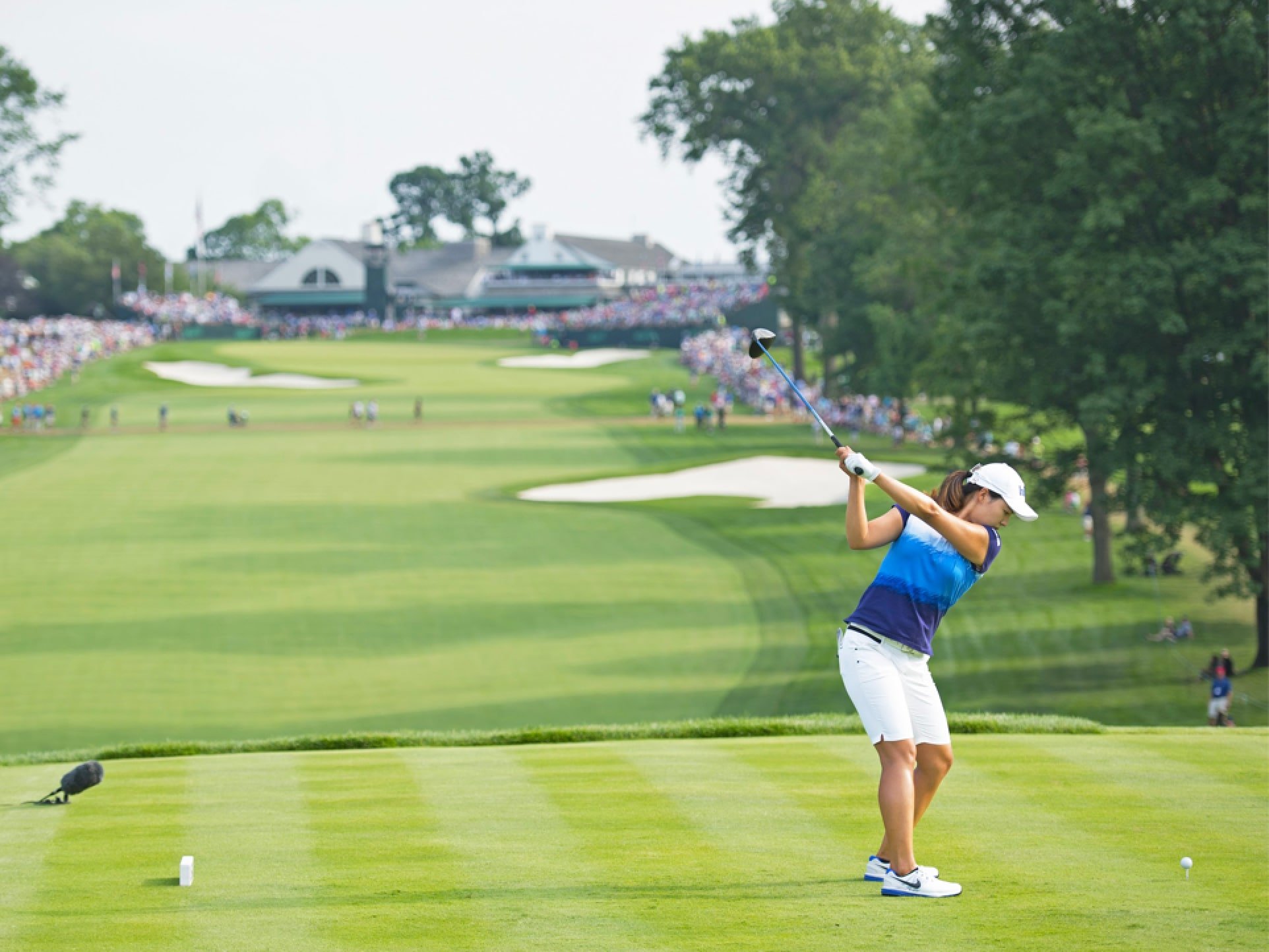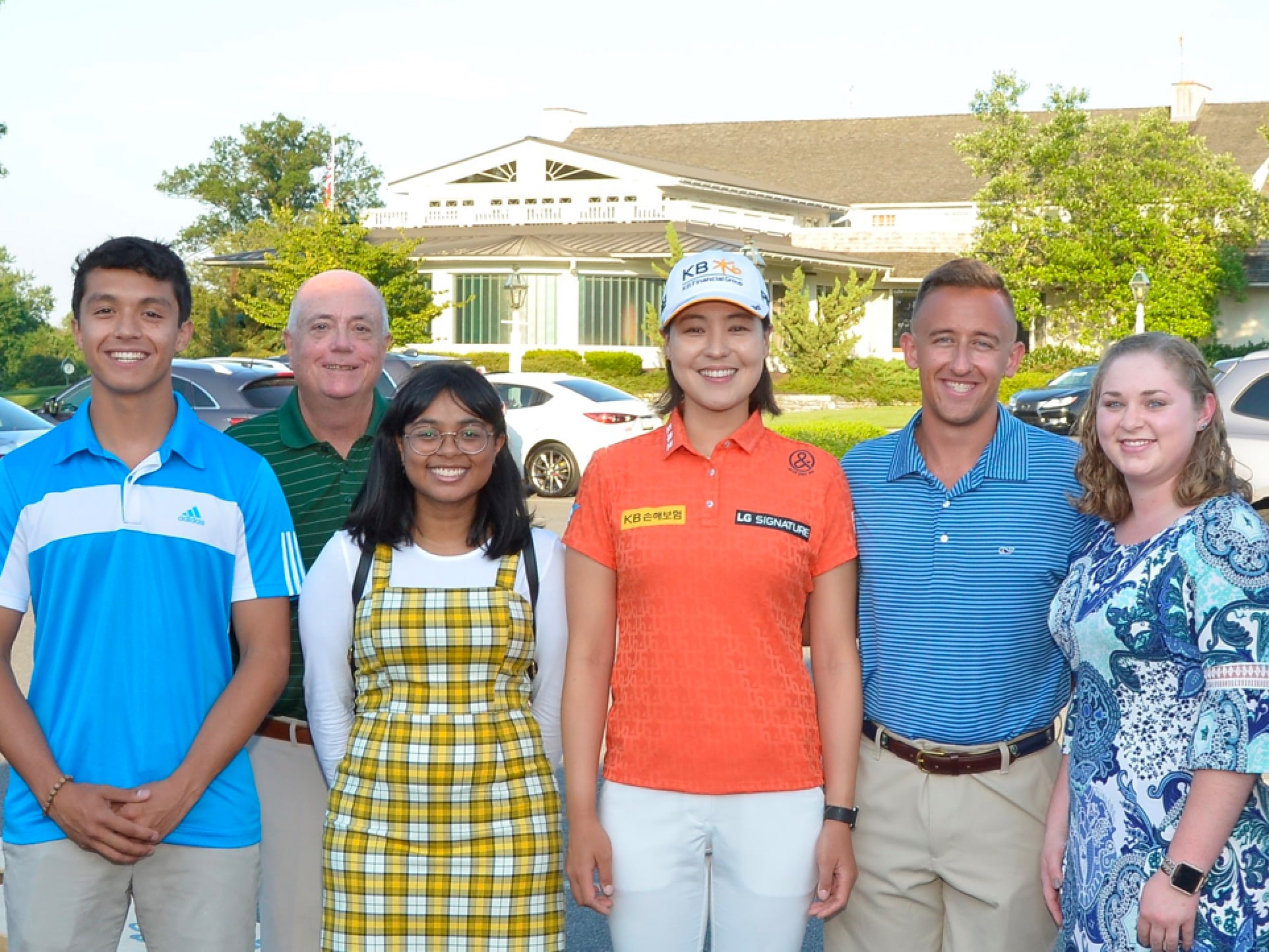 2018
Giving back to the community
Inspired by the support she received from the LCC community, 2015 USWO Champion, In Gee Chun returned to LCC to help form the In Gee Chun Lancaster Country Club Educational Foundation. The Foundation strives to make a lasting impact in the Lancaster community by providing scholarships for students seeking to achieve their educational and vocational goals.
2020
A Defining Moment
A pivotal point in Lancaster Country Club's rich history, the LCC: A Defining Moment project broke ground in 2020. The expansion project brings forth the next generation of first class amenities for families to accompany our championship golf course creating a membership experience unparalleled in our region.